Hospital Laundry
Views:7 Author:Site Editor Publish Time: 2020-03-19 Origin:Site
Medical and health research believes that all patients are pathogenic vectors (bacteria / viruses) ,meanwhile 他和patient and that all patients are easily to be infectious .Hence all the process of medical fabric is very important that the picking up , the washing and sending back to hospital ,that the laundry should proof the washed clean fabric to contact with germ or virus . In this way the laundry shop for hospital is different from the normal laundry shop that the dirty Area should be isolated from the clean area

The basic information of the hospital in this program :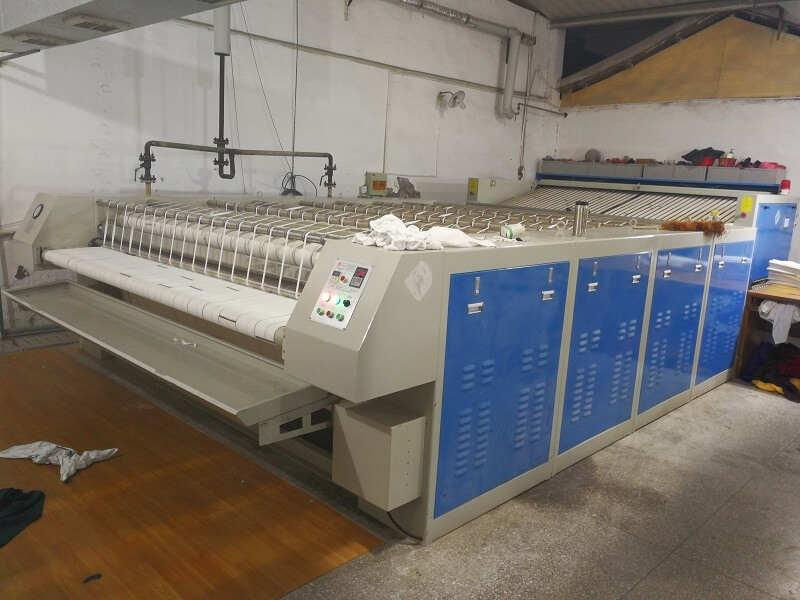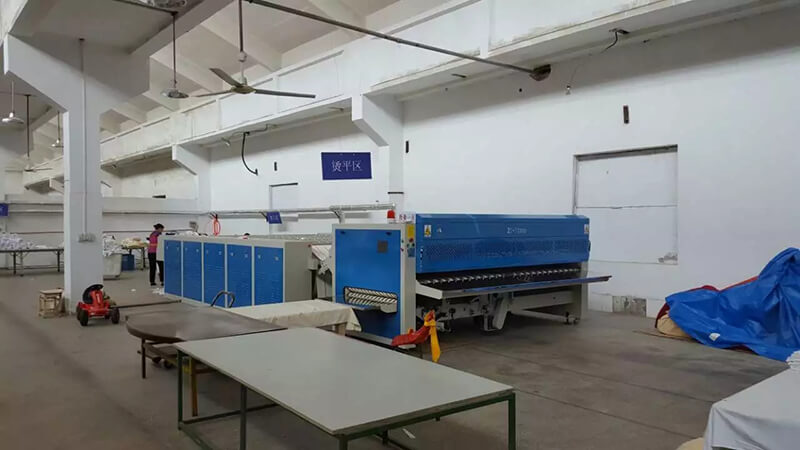 The washing equipment is as follows:
1. Water washing area
According to the Washing Capacity of the hospital 's medical linen , the laundry room is equipped with 5 sets of 100 kg medical isolated Barrier washing machines, 1 set 70 kg Barrier washing machine and 1 set of 30 kg Barrier washing machine

The sanitary isolated washing machine divides the laundry room into two separate operating spaces, the clean area and the non-clean area. The dirty fabric enters the laundry shop through the door located on the side of the non-clean area. The operator will take out the clean clothes in clean-area to prevent cross-contamination caused by loading and discharging . The entire washing workshop has two dedicated area (dirty areas and clean areas, meanwhile employees in dirty areas cannot enter the clean area). Car of dirty fabric and car of clean area cannot be mixed as well ), special machine for special washing purpose ,such as operating room cloth is washed by one or two sets machine only , meanwhile the fabric such as white coat, patient clothes and bed linen is washed by some machines else separately . Such scientific laundry process will guarantees the hygienic quality of the laundry.

2.Drying Area

The proportion of washing machine and drying machine in the hospital system is about 1: 0.6. Considering the appropriate washing capacity and the flexibility of operation, We suggest two sets of 100kgs dryer and four sets 50 kg dryers.

3. Ironing and folding Area

According to the washing capacity .one set of automatic Ironing machine with two rollers is recommended , and the roller size is able to be 3 meters or 2.8 meters .meanwhile one set of automatic folding machine is aslo recommended

4. The finish and ironing machine
Most fabric in the hospital need to be ironed manually ,such as working uniform , patient's uniform .
Steam generator set with ironers need to equipped (Usually 8 sets ) ,and steam boiler for purpose of disinfection
Need to be equipped as well
You can see the whole washing process from the drawing ,it is very reasonable and fluent that the dirty area , clean area , drying area , ironing and folding area The whole laundry process is reasonable, and the equipment is placed transparently, which fully reflects the scientific laundry of "hospital"

The Equipment List is as follows:
| | | |
| --- | --- | --- |
| Item | Name | Quantity (set) |
| 1 | BW100 Sanitary Barrier Washer Extractor | 5 |
| 2 | XGQ-70F Automatic Washer Extractor | 1 |
| 3 | XGQ-30F Automatic Washer Extractor | 1 |
| 4 | HGQ-100 Automatic Tumbler Dryer (steam ) | 2 |
| 5 | HGQ-50 Automatic Tumbler Dryer (steam ) | 4 |
| 6 | YPAII-2800 Flatwork ironer (Steam heated and With two rollers ) | 1 |
| 7 | ZD3000-V Automatic Folding Machine | 1 |
| 8 | YTT-1400 Vacuum Ironing table (With Ironer ) | 8 |
| 9 | Disinfection Machine | 1 |